Home Child Care Program
Licensed Home Child Care Program
Mothercraft Ottawa's Licensed Home Child Care Program has been providing quality child care for children from infancy to 12 years of age since 1983.
We offer unlimited child care spaces in areas throughout the City of Ottawa and subsidized spaces are available upon approval by the City of Ottawa. Parents tell us that this program gives them the "best of both worlds" as they receive the benefits of a family atmosphere and individual attention, combined with legislated standards for quality and safety. Our program is licensed by the Ontario Ministry of Education and governed by the Child Care and Early Year's Act.
In alignment with the Minister of Education's Policy Statement on Programming and Pedagogy, Mothercraft's Programs are guided by "How Does Learning Happen", Ontario's Pedagogy for the Early Years and by "Early Learning for Every Child Today (ELECT).
Benefits of Licensed Home Child Care
Areas Covered
We have providers in the following areas:
East End
Vanier
Overbrook
Findlay Creek
Central
Sandy Hill
Preston
Westboro
Kirkwood
Maitland
West End
Kanata South
Bayshore
Britannia
Pinecrest
Bells Corners
South End
Barrhaven
Centrepointe
Craig Henry
Riverside South
Findlay Creek
*  We continue to grow and expand into new areas – please contact us for further information.
Need more information about the program?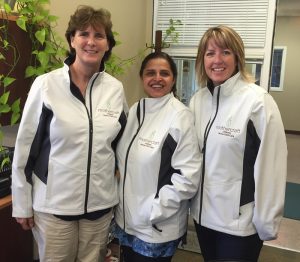 Our team of Licensed Home Child Care Advisors are all either experienced Early Childhood Educators or have equivalent education and extensive child care experience and must be approved by the Ministry of Education.  We ensure that all of our Registered Early Childhood Educators are members in good standing with the
College of Early Childhood Educators
and we require each member of our team to maintain valid first aid and CPR certifications, and a Police Records Check for service with the Vulnerable Sector.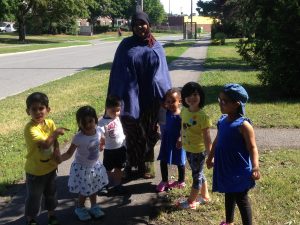 Our Providers are independently contracted by Mothercraft Ottawa. We select candidates who are culturally and linguistically diverse and ensure they are first aid and CPR certified. We also require all Providers to attend ongoing training workshops on a variety of pertinent topics including menu planning, the importance of exercise, first words, developing age-appropriate activities, how does learning happen, etc. Providers and all individuals living in and/or regularly visiting their home are screened through the Police Records Check for service with the Vulnerable Sector.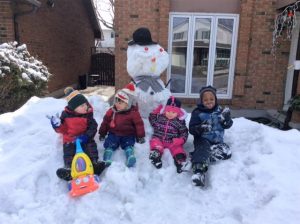 The Home Child Care and Centre based programs work with the
City of Ottawa Child Care Registry and Waitlist (CCRAW)
when there are spaces available.
We do have some priorities that we consider when inviting new families to join us. In order of priority, we:
Meet the needs of the children currently enrolled
Welcome siblings of children currently enrolled
Welcome other Mothercraft service user
Welcome families new to Mothercraft
How To Apply
Families interested in applying for a space within Mothercraft Ottawa's Licensed Home Child Care Program must register on the City of Ottawa's Child Care Registry and Wait List by selecting Mothercraft Home Child Care and the ward where you would like to receive child care.