At Mothercraft Ottawa's Evered Avenue location, we offer Full Time and Part Time Child Care Programs for children between the ages of 6 weeks and 5 years.
Our centre, located in the heart of Westboro, has large spacious playrooms and shaded play yards for the children. Additionally, each group has their own main playroom and a gross motor room. The two rooms allow us to provide activities for smaller groups, have wakers' programs for children who do not sleep for the entire sleep period and gives the children a chance to explore their physical capabilities when the weather does not permit outdoor play.
We believe that all children are competent, capable, curious and rich in potential and our focus is on active learning through exploration, play, and inquiry. At Mothercraft Ottawa, our programs offer safe, secure and supportive environments where children can grow and thrive.
Mothercraft Ottawa's Evered Avenue child care programs, as with all of our child care programs, are licensed by the Ministry of Education and governed by the Child Care and Early Years Act.
About Mothercraft Child Care Programs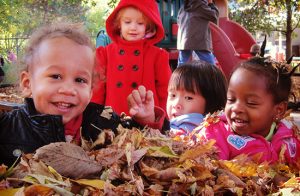 At Mothercraft Ottawa's Evered Avenue location, we offer a
Full Time Child Care Program
for children aged 18 months to 5 years and a unique and flexible
Part Time/Casual Child Care Program
for infants, toddlers and preschoolers. The full time program includes toddlers, junior and senior preschool, and an enriched alternative to regular kindergarten with our Kinder Program. The
Kinder Program
is available to children junior and senior kindergarten aged and is designed for families wanting to give their child the very best start to their elementary education.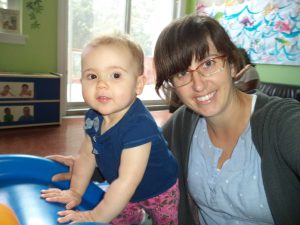 Our knowledgeable, caring and resourceful professional staff bring together their backgrounds as Registered Early Childhood Educators, Montessori trained teachers and certified teachers. We ensure that all of our Registered Early Childhood Educators are members in good standing with the
College of Early Childhood Educators
and we require each member of our team to maintain valid first aid and CPR certifications and a Police Records Check for service with the Vulnerable Sector. Our staff are proud of their long service with Mothercraft, as many members of our dedicated team have been with us for 5 to 25 years or longer. As a team, we are committed to providing compassionate, sensitive care for your child in a nurturing, educational environment.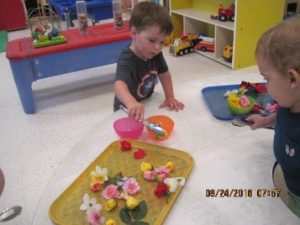 At Mothercraft Ottawa, our curriculum is guided by
Early Learning for Every Child Today (ELECT): A Framework for Ontario's Early Childhood Settings
and
How Does Learning Happen: Ontario's Pedagogy for the Early Years.
These documents can be found on the
Ministry of Education's website.
Programming is determined by and builds upon the interests of the children. Using the emergent curriculum philosophy, where the Educators and children work together, we are able to provide a responsive and engaging program. We strive to make this spontaneous and responsive programming the basis for our day to day activities. We recognize that parents are the experts on their children. Parents are involved in their child's care through daily interaction with the Educators, email updates and parent/Educator meetings as requested. We love it when parents share their special skills and interests with us in the program, for example showing the children how to salsa dance, learn yoga poses or making special treats. A posted, written documentation of the outcome of activities is provided for parents and children to share.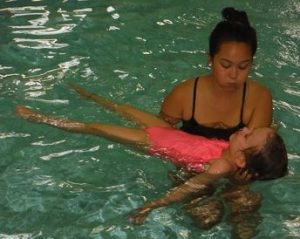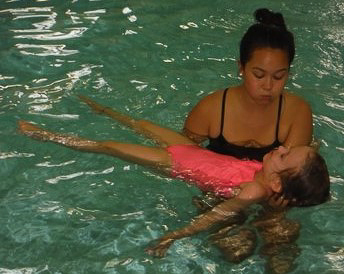 At Mothercraft Ottawa, we believe it is never too early to start incorporating physical activity into your day. Our children enjoy the use of our spacious play yards twice a day, all year long as weather permits. Each play room also has a separate gross motor room that provides ample space where the children can explore their physical capabilities even on inclement weather days.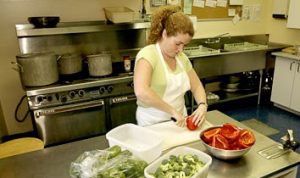 We have a professional cook onsite who prepares delicious and nutritious lunches and snacks. To ensure the menus meet Health Canada's food standards, they are all reviewed and approved by a dietician. The children in our Full Time Child Care Program enjoy two snacks and a lunch each day, while the children in our Part Time /Casual Child Care Program receive a morning snack and parents provide lunch and additional snacks as required. Our cook loves to support the children in their learning so if there is something special happening in the program, she will incorporate something pertaining to the theme into the menu i.e. fruit kabobs on beach day or won ton soup for Chinese New Year. Our environment is nut-free to the best of our ability. We support the children's food allergies and our cook works with parents to provide the safest and healthiest alternatives possible. See our
sample menus
to learn more.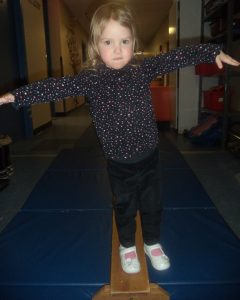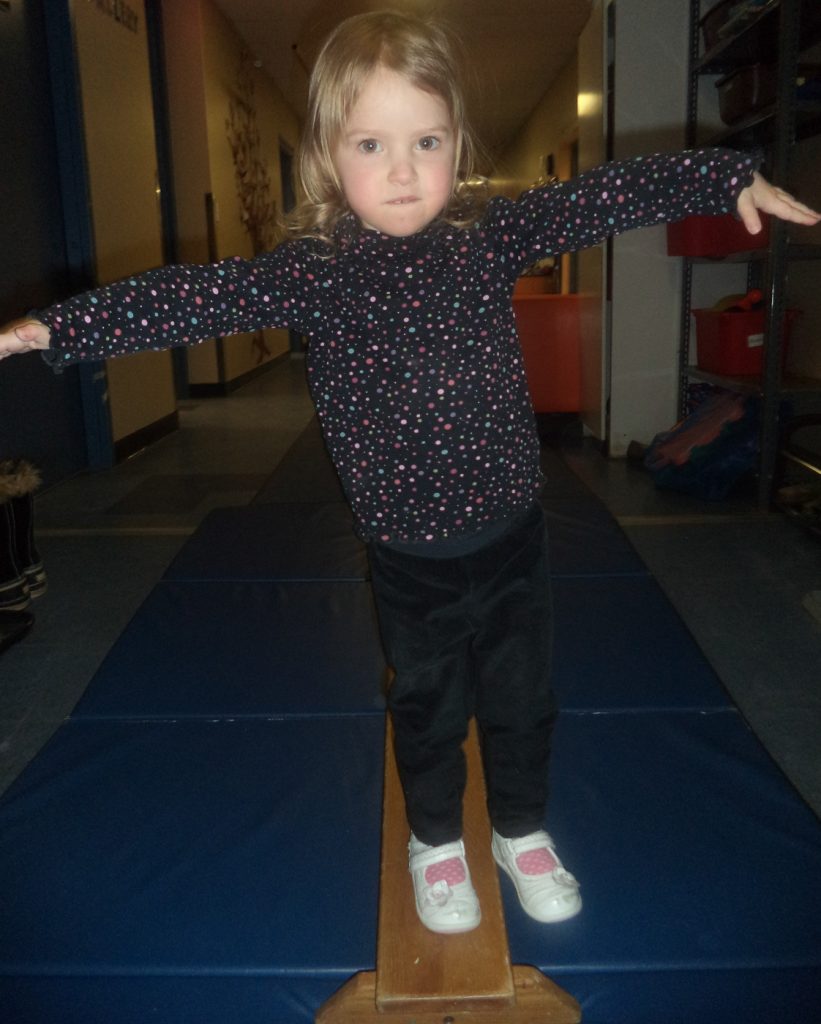 Safety is always a consideration in our programs and children are with the Educators at all times. Additional safety measures include the requirement for everyone entering the building to check in at reception before they are granted further access to the building.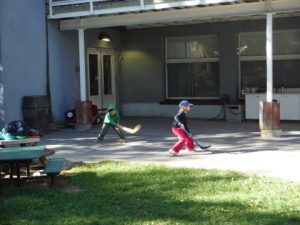 We have large, spacious, secure play yards for the children to enjoy each day that weather permits. Children enjoy the open space to run, play games, perform on our stage and explore their physical capabilities.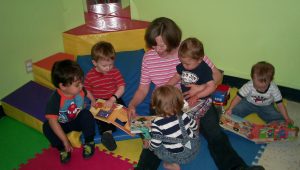 From time to time, you will encounter new adults in our programs. Substitute Educators fill in for ill or vacationing Educators. As well, the centre welcomes adult students practising child care skills, as part of their educational/training program. Students from English and French sectors of the Early Childhood Education programs at the colleges spend time with us. Students deal with the child at varying levels, depending on their degree of maturity, experience and competence; however, they are always under the close supervision of the daycare staff. The students benefit from the work experience and we benefit from their new ideas, their enthusiasm and the extra time and attention that they give to the children.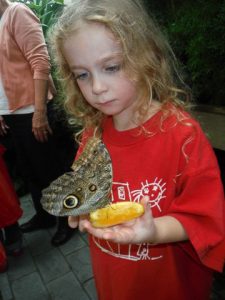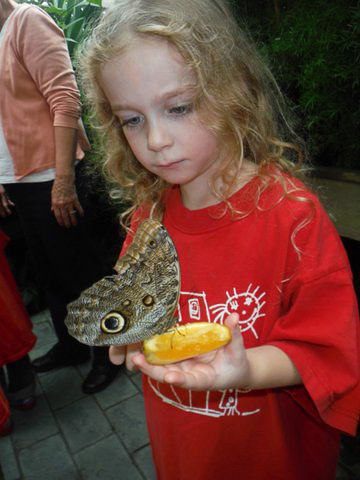 Families interested in applying for a space within Mothercraft Ottawa's Full Time or Part Time/Casual Child Care Programs must register on the
City of Ottawa's Child Care Registry and Wait List
by selecting Mothercraft Ottawa. You may also call us directly to discuss your Child Care options. We do have some priorities that we consider when inviting new families to join us. In order of priority, we:
Meet the needs of the children currently enrolled
Welcome siblings of children currently enrolled
Welcome families of other Mothercraft services
Welcome families new to Mothercraft