Elmdale Kindergarten and School Age Programs
Elmdale Extended Day Program
The Mothercraft Elmdale Kindergarten and School Age Program (Extended Day) has provided before and after school care for the families at Elmdale Public School since 2004.
Our goal is to work in cooperation with the school staff to create a relaxed but stimulating environment that makes learning fun.
Our Extended Day Program is integrated within the school through our shared use of classrooms, outdoor space and equipment. With cooperation from the Elmdale Public School staff, we are pleased to offer a high quality, safe and caring licensed child care program conveniently located within your child's school.
Mothercraft Ottawa's Elmdale Kindergarten and School Age Program is licensed by the Ministry of Education and governed by the Child Care and Early Years Act.
Extended Day School Age Program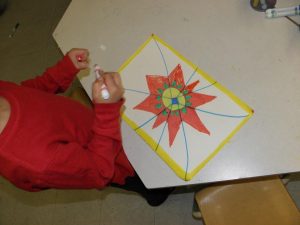 The Mothercraft Elmdale Program takes place before and after school on regular school days and full days on PD days, non-statutory holidays, March break and summer vacation, with the children generally grouped according to grade.
The educator-to-child ratio is 1:15 for children 6 to 12 years old.
The program, which operates in the school's classrooms, lunch room, library and gymnasium, aims to provide an environment that gets children engaged in a variety of fun learning activities. Parents of our school age students are kept up to date on their child's time with us through daily interaction with their child's educator, a weekly calendar of events and a written documentation of activities.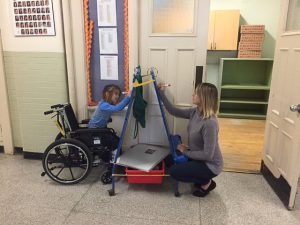 At Mothercraft Elmdale our on-site Program Manager along with the rest of our dedicated team are all either registered Early Childhood Educators or have education and experience with recognized equivalency. To ensure only the highest quality of care, all of our registered Early Childhood Educators are members in good standing with the
College of Early Childhood Educators
and we require each member of our team to maintain valid first aid and CPR certifications along with a Police Records Check for service with the Vulnerable Sector.
The Mothercraft Elmdale team works in cooperation with the school staff to create a complimentary before and after school program that provides each child with a stimulating and fun learning environment.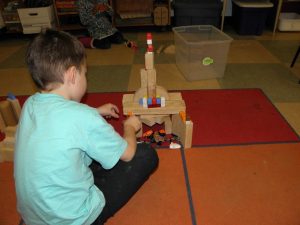 The Mothercraft Elmdale Program curriculum and programming is guided by
Early Learning for Every Child Today (ELECT): A Framework for Ontario's Early Childhood Settings
and
How Does Learning Happen: Ontario's Pedagogy for the Early Years
. These documents can be found on the
Ministry of Education website
.
The program curriculum is determined by and builds upon the interests of the children. By using the emergent curriculum philosophy, where the educators and children work together, we are able to provide an engaging program and we strive to make this spontaneous and responsive programming the basis for our day to day activities. The program includes daily outdoor play and weekly gym activities.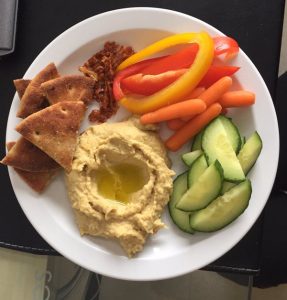 The Mothercraft Elmdale Program includes a nutritious snack before and after school.
Our Menu
is approved by a dietician to ensure it meets the Canadian Food Guide recommendations.
Summer Program
Our full day programming for those registered for summer months includes a variety of indoor and outdoor activities and outings to local attractions such as the National Gallery, museums, Tubes and Jujubes, Fun Haven, local skating rinks, parks, etc. We also regularly invite special guests to provide interactive activities for the children including, but not limited to, animal specialists, science activities, musical interactives and more.
How to Apply
Our team is looking forward to caring for your child!
Please call the Mothercraft Elmdale Extended Day Program office (613-798-2273) or email elmdale@mothercraft.com to inquire about current space availability and for further information about our registration process.
The Program Manager, Susie Munro can be reached at Susie.Munro@mothercraft.com for any other inquiries.